Side Effects (Game Jam Version)
A downloadable game for Windows, macOS, and Linux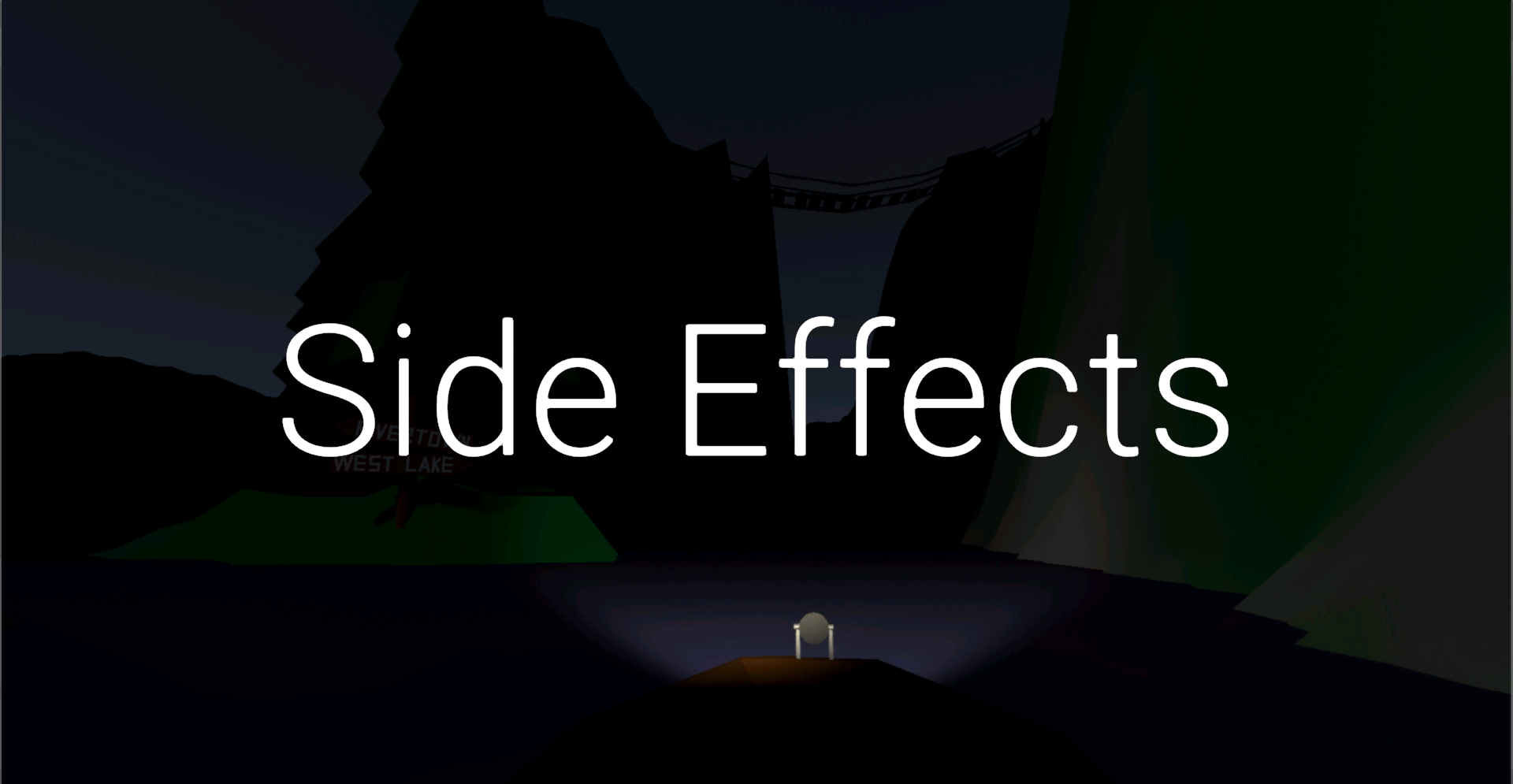 New Version: https://codarza.itch.io/side-effects
**take a look a the note down below**
Side Effects is a 3D adventure where not everything seems as it is at first glance.

You've taken part in a drug trial. After that you wake up in a place you don't know. As the story developes you will find out under what circumstances you got there. Throughout your journey you need to make decisions that will lead you to different paths in the game! Play it more than once to figure out what a different decision would have caused!

This game was made in one week as a submission to the Community Game Jam. The theme of the jam is 'The Game is a Liar'!
System Requirements (Recommended):
-2GB of RAM or more
-dedicated graphics card
Important Note:
Unfortunately, I uploaded the game with a mistake in it that causes the player to freeze half in the game (after the third decision). A new version is onliy, which of course is not to be rated for the jam, but I would really appreciate it if you check it out and comment on it)

Install instructions
-Extract all Files.
-Execute the SideEffects .exe file.